This sector's task is to provide a full range of quality services in the field of operation and maintenance of commercial property aimed at improving its investment attractiveness.
RD Management included in the structure of RD Group is engaged in the operation of top-level retail and office facilities.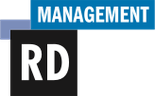 Included in the structure of RD Group
Konstantin Pyresev

Head of the Facility Management Department of RD Management

"We maintain high service standards and seek not only to preserve, but to improve investment attractiveness of our clients' facilities. That's why the best Russian and international companies rely on us."
1 500 000
sq. m are managed
We implement complex projects and offer a wide range of services
technical consulting
preoperational adjustment
electrical measurement
maintenance
security service
complex cleaning
arrangement of reception services
parking administration
environmental audit
support in building certification according to ecological standards
management of lease relations
We have experience in operation of buildings according to 'green' standards, such as BREEAM, LEED and DGNB as well as the certificate of conformity to ISO 9001:2008, ISO 14001:2004 and the certificate of a self-regulated organization which enables to do consulting work and technical supervision at the stage of facility construction.
Contacts
Address

1, Vasilisy Kozhinoy Street, Moscow, Russia, 121096

Phone and E-mail

Website