RD Group is a leading company in project management and construction. The company specializes in the creation of a-class real estate properties. The highest qualification level of the company is confirmed by the certificate of conformity with the international quality standards ISO 9001:2008.
More
200
projects are implemented in Russia and abroad
1 510 000
sq. m of implemented projects
Construction
We build unique high-tech facilities from state-of-the-art business centers to luxury apartment complexes and world-class schools. The company provides a full range of services: beginning from development of the project concept and preparation of engineering documentation and ending by physically entering the finished facility. Currently, projects with the total area of 510,000 sq. meters are implemented in the field of capital construction.
FIT-OUT
The company's experience enables us to develop the best possible package of solutions for implementation of office projects of any complexity within a minimum period. The largest Russian and international companies such as Raiffeisenbank, Philips, Samsung, Gazprom Export, Alfa-Bank, Novatek, etc. use the company's services. Currently, 1,000,000 sq. meters are implemented in the fit-out sector.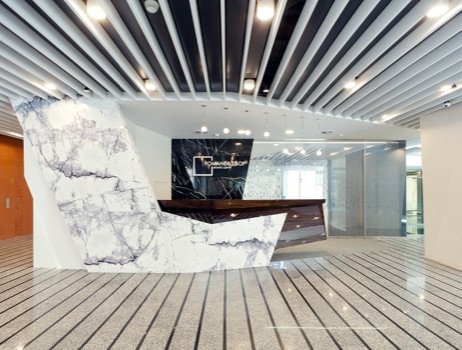 The company's experts have experience in construction of 'green' facilities and know in detail all aspects of certification and requirements to pass it successfully. Specialists certified according to BREEAM and LEED work on staff.