All projects of RD Group holding are distinguished by a special approach towards development. We do not just build premium real estate; we create a unique environment ideal for business or shopping, for life and leisure.
20
Years on the Real Estate Market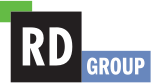 Our projects are characterized by an individual approach. We choose a concept with care in accordance with the ideas of the project and develop architectural and engineering solutions that will underline its special features.
The project is equally important for us at each stage: beginning with the birth of an idea and until the appearance of the final product. Due to both paying attention to detail and having a multifaceted approach, we create independent properties that harmoniously fit into the existing space. We respect nature and the historical environment.